Home
Home Automation
One Touch Remote Controls
Outdoor Entertaining
Lighting Control
Automated Shades & Drapes
Intercom
Computer & Networking
Security Cameras
Central Vacuum
Low Voltage Wiring
Portfolio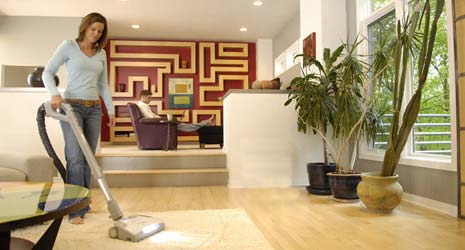 Santa Barbara Smarthomes can design and install a central vacuum system in your existing home or during construction or remodel.

Central vacuum systems provide powerful and convenient to use whole house cleaning. These affordable systems are whisper quiet and clinically proven to reduce allergy symptoms.
Remove 100% of contacted dirt, dust, debris, animal hair and dander from your home. Central vacuum units have powerful motors that are up to ten times stronger than regular upright or canister vacuums.

Central vacuums clean deep down into the carpet grabbing dust, pet dander, mites, allergy causing particles, and other unwanted filth, helping you save your flooring and improving your family's health.

Central vacuum units are located away from the living area. Their motor noise is masked by the natural layout of the home, making it possible to do other things while you vacuum such as talk on the phone, watch TV, or listen to music.
Self cleaning filters offer worry-free performance and no need to use a paper bag. Exclusive true HEPA filters purify the air 99.97% and then diffuses it through a soft air diffusion system eliminating the need to exhaust outside.

Installing a central vacuum adds instant value to your home. In addition, central systems are more durable and longer lasting than common household vacuums.